Gamejam call for applications 
Who's up for the challenge of turning Romania's most intriguing myths into interactive gaming experiences? Can you imagine Prâslea the Brave as the hero of your game? Or an adventurous maze game inspired by folk art from Maramures? Now before you ask, don't worry, we think Vlad the Impaler has probably inspired enough content already. But what about a game featuring Zana Zorilor, the Princess of Dawn? Is the world ready to play a game set in the Merry Cemetery. 
THE GAME WILL BE HYBRID
30 PARTICIPANTS ON SITE +
LIMITLESS REMOTE APPLICANTS
This will be the first Game Jam with the theme of Mythologies in Romanian field, so if you want to be part of this amazing journey, register now!
Tales Of Us Game Jam Prizes
First Place
1700eur
Second Place
800eur
Third Place
500eur
Agenda
A 46 hours journey
16:00 Friday for the opening
17:00 Lecture of the myths
18:00 Friday start of the GJ
16:00 Sunday end of the GJ
16:00 Games showcase (by each team)
17:30 Games evaluation
20:00 Awards



Mentors and Members of the Jury
What is Tales of Us Game Jam Romania?
RGDA
2022-08-30T16:41:57+03:00
It is a game jam organized by RGDA together with Tales of Us, being both a regional exchange and an international expose of Romanian culture and Talent.
Some of Romania's most enticing storytellers will take you on a journey through fascinating ancestral wisdom derived from tales out of the Danube, Transilvania, Malamures and more. Your game will be developed based on a Romanian Mith.
You will have 46 hours to let your imagination run free and jam up your best ideas for creating the best game.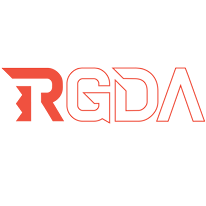 Romanian Game Developers Association is a non-profit organization that aims to support and promote the Romanian video game developers. Guided by strong values, RGDA promotes integrity, quality, exchange of best practices, respect and mutual aid as a way to develop the local industry. The objectives of the association are to inform the general public about the industry and to create a close community of developers. Tales of Us is a non-profit organisation committed to amplifying the voices of storytellers around the world to address critical global issues.
Using multimedia as an instrument of change, our initiatives focus on uncovering stories and bridging narratives through mythologies and ancestral knowledge from regions in Congo, Brazil and Romania.